Care Credit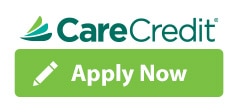 As a service to our guests, we are pleased to offer CareCredit, the nation's leading patient payment program. For fees from $300 to $25,000, upon request and approval, CareCredit offers a comprehensive range of plans with low minimum monthly payments that fit comfortably into every budget.
With CareCredit you can:
Start treatment and care immediately and pay over time
Pay for other medical expenses for you and your family without having to reapply
Pay for deductibles and treatment not covered by insurance
Have no annual fees
Click here to apply for financing from Care Credit.
---
Hear what our
clients have to say
Testimonials
I was injured on January 7, 2012 in a mo-ped/scooter accident in Cozumel, Mexico. My entire body head to toe (literally) endured horrendous road rash, my nose broke & plenty more. The level of care I received from dr Zoumalan & his entire office was/is truly indescribable but I shall try!

Veronica

It's been a year since my septoplasty and rhinoplasty and I am extremely happy with my results.Not only has my breathing dramatically improved, I am sleeping better than ever. I feel healthier and it has significantly changed my exercise routine. I can definitely push myself harder and my workouts are longer and more efficient. Best part is I don't get that winded feeling or stuffy or runny nose while running. I didn't realize how many aspects of my life would change after the surgery.

Lauren C.

I had a Face and Neck Lift on December 3rd, 2014. Dr. Zoumalan does excellent work! He is very thorough in explaining the procedure, and has an excellent bedside manner. I am so happy with my result. I would highly recommend Dr. Zoumalan.

Carol Burt

So when I met with Richard Zoumalan, I gave him a picture of me when I was 42, and I said, "That's what I want. Is that possible?" And he said, "Yes!" He explained what he'd do, and how he would do it. I had surgery less than a month ago, and amazingly, I look almost exactly like me, only about 25 years younger.

Past Life Love
View all reviews
The Cutting Edge
Leading Research
Over 50 Medical Articles Published throughout the most notable medical journals.